When it comes to your home, security is paramount. After all, your home is supposed to be your haven. Moreover, it is also imperative to feel at peace when traveling away from home. And how will you be at peace without knowing that your home is safe and secure? That's why we have surveillance cameras!
Earlier you would only see surveillance cameras, aka CCTV cameras, in malls or at stores, but now they are everywhere. Right from traffic signals to your homes to parking lots, anywhere you go, you'll find a camera looking right at you. So, if you also want to keep an eye on your home and ensure its safety, it's time to strengthen your home security system with Airtel X safe.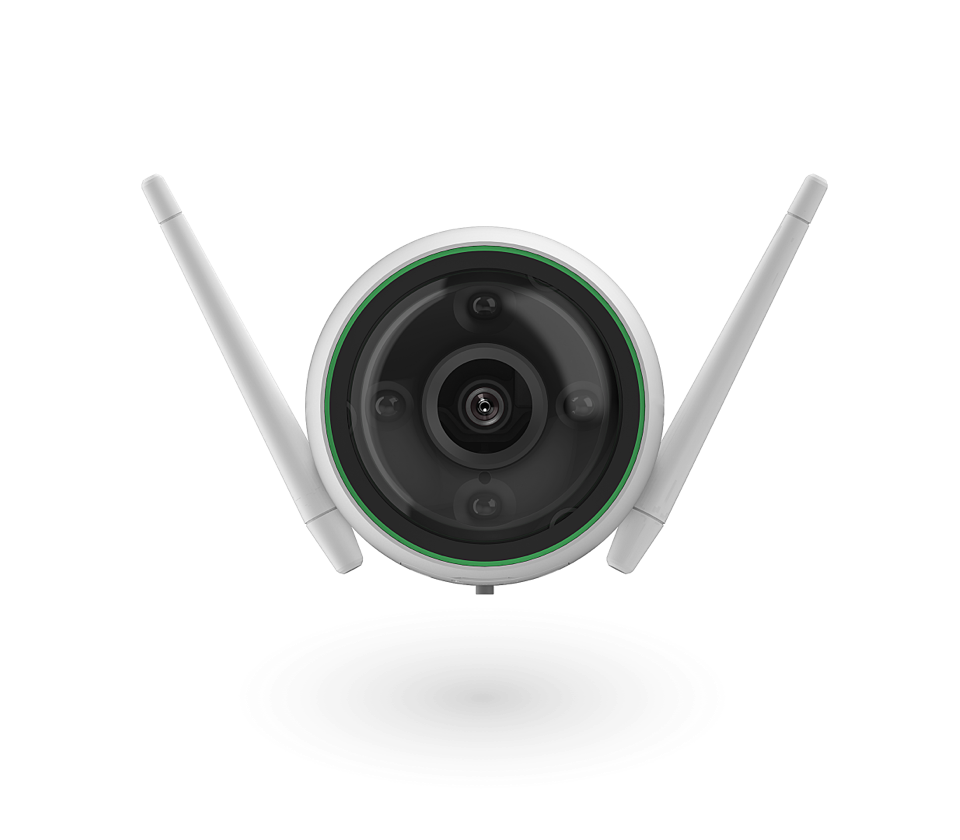 What Is Airtel X safe?
Airtel Xsafe is Bharti Airtel's recently launched home security system. It includes multiple indoor and outdoor security cameras, Airtel's FTTH broadband connectivity, and telco-grade cloud storage as a part of the plan. Users can watch the LIVE video and saved recordings on their Airtel Xsafe mobile app.
Currently, Airtel offers 3 surveillance cameras, including 2 indoor and 1 outdoor camera. The indoor cameras are named the Sticky Cam, priced at Rs 2499, and the 360° cam is priced at Rs 2999. Meanwhile, the outdoor camera is called Active Defence Cam and is priced at Rs 4499.
How To Get The First Month Free With Airtel X safe?
We all like some freebies along with our purchase. As mentioned above, Airtel offers two indoor and 1 outdoor camera at different price ranges. You can purchase either of them and avail of this fantastic offer. So, to get a whole month's worth of free service from Airtel Xsafe, all you have to do is buy a camera from the range.
This smart-home monitoring service by Airtel is currently available for Rs 99 per month and Rs 999 per year. However, if you buy a camera right now, you'll get a free first month. Follow these steps to enjoy the benefits of this fantastic offer by Airtel X safe:
Go to https://www.airtel.in/xsafe/subscription, and the top of the page itself will have a text about this exciting offer.
Scroll down and select from either of the cameras and click on the "Add to Cart" option.
The next page you will be taken to will show the Airtel Xsafe plan already added with a Free 1-month Xsafe service included.
There you have to choose between a monthly plan or an annual plan.
Now either click on "Continue shopping" or "Place Order". You will also see an option to add more cameras to your Cart right below the cart items.
Once you're done adding all your required cameras, click on "Place Order".
Now log in with your mobile number and place your order.
And that's it! An Airtel expert will come to your doorstep and install your cameras as per your household's requirements. Meanwhile, you'll also enjoy 1 free month of Airtel Xsafe.
Intelligent Features That Make Airtel Xsafe A Must-Have
Apart from everything mentioned above, there are also many other reasons why you should choose Airtel Xsafe for your home security solutions. Enlisted below are some innovative features of Airtel Xsafe:
Person Detection alerts when a person is detected in front of the camera.
Watch recorded and saved Full HD Video on cloud storage.
You can now listen and talk through your camera with Two-Way Talk.
Airtel's telco-grade Cloud Storage for storing your footage.
You can now Record Live footage.
Lifetime Call & Field Support by Airtel.
Facility to Download & Share Video Clips with others.
You can mark areas with Perimeter Zoning and get alerts for that area specifically.
Adjust the level of sensitivity detection with Motion Sensitivity Control.
Simultaneous Viewing allows multiple family members to view the feed at the same time.
Get alerts for any movements with Motion Detection.
Inbuilt Device Alarm to alert you at the right time.